Who We Are
We're not headhunters, we're not recruiters, and this is not a nursing job board site. We're healthcare industry veterans who've seen just how hard it is for great nurses to get the work they want.
Healthcare professionals waste hours on searches, applications and interviews that were never a good match from the start. We cut out the hassle and make direct matches so everyone can get back to the work that matters: caring for people.
We consider the complexity of real-world nursing from the very start, because getting a great match is about so much more than posting an open position. The scheduling, the skills, and even the commute factor into our evaluation of every fit.
We place great nurses in great jobs. That's it.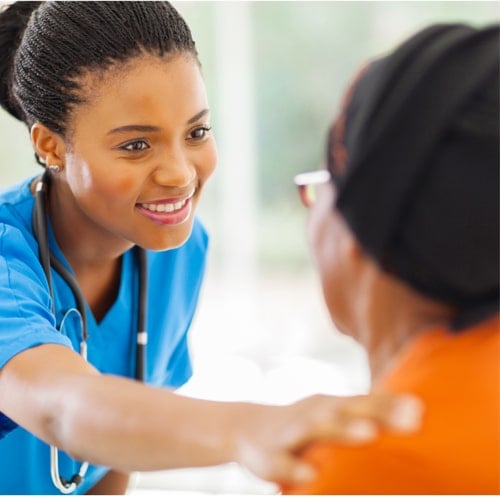 Why Mutual Nursing
Mutual Nursing is turning hiring on its head.
In the healthcare industry, hospitals and facilities have robust human resource teams while nurses are left to be their own advocates. We want to change that.
Step one at Mutual Nursing is simple: tell us exactly what you want. For nurses ready to make their next move, it's time to jump in. What do you do, when do you want to work, and where? We can take it from there.
If you're looking to hire a nurse, tell us more than just what skills you need. Let's talk about scheduling, special expectations, and compensation, too.
It's not rocket science, it's just details – the details that matter.